RESEARCH ADVISORY COMMITTEE (RAC)
Action for A-T's Research Advisory Committee (RAC) volunteer their time to provide independent advice in ensuring that we invest our funds as wisely as possible and in line with the charity's mission.
The committee is responsible for advising the board of trustees and Chief Executive of the charity on its research investment and research processes. Members of the committee have a broad range of scientific expertise in areas relating to A-T. There is also lay representation on the committee; Action for A-T supports public and patient engagement in its research processes.
To view our terms of reference please click here.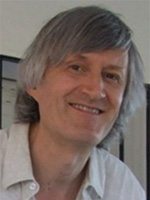 Professor David Attwell
Jodrell Professor of Physiology, Department of Neuroscience, Physiology and Pharmacology, University College London (UCL)
David Attwell studied physics at Oxford. He completed a PhD in neuroscience. After a post-doc at the University of California, Berkeley, he joined UCL. His lab are interested in signaling between neurons and glial cells (oligodendrocytes, astrocytes and microglia), and in how the brain's energy supply is controlled and determines the computational power of the brain. Work on neural-glial signaling has focused on how activation of glutamate and GABA receptors on oligodendrocytes may be responsible for the mental and physical disability occurring in white matter diseases such as cerebral palsy. The lab's studies of brain energy supply have characterized a new locus (in capillaries) for control of cerebral blood flow, have investigated how the amount of energy the brain receives determines the speed of the neural computations performed, and have studied the consequences of failure of the energy supply in conditions like stroke. They are also interested in how synaptic signaling to neurons is modulated. He is a Fellow of the Royal Society and of the Academy of Medical Sciences.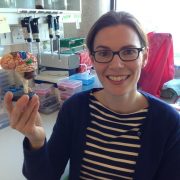 Associate Professor Esther Becker
Associate Professor of Neurobiology, The Becker Group, Oxford University
Esther graduated from the University of Amsterdam cum laude with a MSc degree in Medical Biology in 2000. She then joined the Biomedical and Biological Sciences program at Harvard University, where she performed her PhD training with Azad Bonni. Her work as a graduate student has made significant contributions to our understanding of the specific signalling mechanisms that regulate cell death in the nervous system, particularly in the developing cerebellum. For her graduate studies, Esther was awarded a PhD Fellowship from the Boehringer Ingelheim Fonds and an Albert J. Ryan Foundation Fellowship.
After completing her PhD in 2006, Esther joined Kay Davies' group in DPAG having been awarded a Human Frontier Science Program Fellowship and later an OXION Training Fellowship. In 2010, Esther was awarded a prestigious Dorothy Hodgkin Research Fellowship from the Royal Society to establish her own research programme in the Department, focusing on the genetic and molecular underpinnings of cerebellar ataxia in mice and humans. Since 2014, she holds a Junior Research Fellowship in Medical Sciences at Wadham College. Esther is also Programme Director of the Oxford Interdisciplinary Bioscience Doctoral Training Partnership.
The Becker group aims to understand the genetic, molecular and cellular mechanisms that underlie diseases of the cerebellum.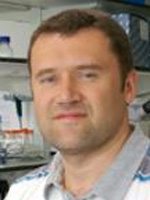 Dr Simon Boulton
Senior Group Leader, The Francis Crick Institute, London
Simon Boulton studied Molecular Biology at the University of Edinburgh. He completed his PHD at Professor Steve Jackson's lab at the Gurdon Institute, Cambridge. After his Postdoctoral Fellowship at Harvard Medical School, USA, he returned to the UK to establish the DNA Damage Response Laboratory at Cancer Research UK, London Research Institute, Clare Hall Laboratories. He is now a senior group leader at the Francis Crick Institute and an honorary Professor at University College London.
The focus of his lab is to identify new DNA repair genes, understand how they work in DNA repair in mitotic and meiotic cells and determine how defects in these processes contribute to human disease such as cancer. The lab hope that their work will provide an improved understanding of how DNA repair works and how, when DNA repair is compromised, it contributes to cancer/ageing and other disorders in humans.
Over the years Simon's lab have discovered novel DNA repair genes and provided molecular insights into human diseases. As a result of his ground-breaking work, he has received a number of prestigious accolades for his work, notably election as a member of EMBO and to the Fellowship of the Academy of Medical Sciences. He has also been awarded the Colworth Medal, the European Association for Cancer Research (EACR) Young Investigator Award, the Eppendorf/Nature Award for Young European Investigators, the Royal Society Wolfson Research Merit award, the EMBO Gold Medal and the Paul Marks Prize for Cancer Research. He has also given numerous prize lectures, most notably the Royal Society Francis Crick Prize lecture and the Mendel Lecture.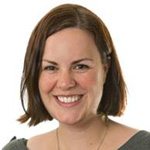 Dr Lisa Bunn
Lecturer in Neurological physiotherapy and motor control, University of Plymouth
Lisa joined the Rehabilitation Research Group (Faculty of Health and Education) as a post-doctoral fellow and physiotherapy lecturer in April 2011. Lisa teaches on the physiotherapy programme (years 1-3) and on the advanced professional practice and neurological rehabilitation MSc programmes. She leads the final year undergraduate neurological physiotherapy and project studies modules. Previously based in Prof Brian Day's 'Sensori-motor Control Group' in Queen Square (University College London), Lisa undertook a PhD investigating sensory mechanisms of balance control in cerebellar disease. Lisa was funded by Ataxia UK to undertake a study of neurophysiology for balance in persons with SCA (spino-cerebellar ataxias). Ataxia UK and the MRC later funded a short post-doctoral study where the feasibility of a novel design of home-based therapy was evaluated. These studies were in collaboration with the Specialist Ataxia Centre at the National Hospital of Neurology and Neurosurgery. Her research interests include neurorehabilitation targeting therapies through exploration of disease patho-physiology, quantitative measurement of balance, sensori-motor control, movement disorders, ataxia and cerebellar disease, neurological disorders and the role of vision for balance and visually guided movement.
Since working at Plymouth University, Lisa has undertaken research into Multiple Sclerosis, Down Syndrome and Hereditary Spastic Paraparesis and is currently working on an inter-disciplinary international study investigating ataxia and abnormal eye movements in people with progressive types of Multiple Sclerosis.
In addition to her research career Lisa has worked as a physiotherapist at Frenchay Hospital (North Bristol), Stoke Mandeville Hospital and National Spinal Injuries Centre (Buckinghamshire) and at the Specialist Centre in the National Hospital of Neurology and Neurosurgery, UCLH (London).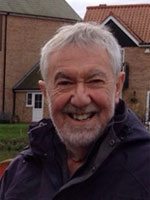 Dr Richard Kay
Medical Statistician
Richard Kay is an independent statistical consultant in medical statistics working primarily in the pharmaceutical Research & Development sector and across a range of therapeutic settings including MS, oncology and diabetes. He has worked in academia at the universities of Salford, Heidelberg and Sheffield and currently holds a position as Visiting Professor in the School of Pharmacy at Cardiff University. He has also spent a period of time working for PAREXEL, a large international Clinical Research Organisation, where he was Vice President and worldwide head of Biostatistics and Programming. He has a first degree in Mathematics from Newcastle University, an MSc in Statistics and Operational Research and a PhD in Medical Statistics both from the University of London.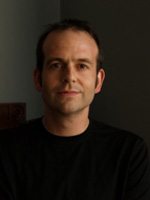 Dr Guy Makin
Senior Paediatric Oncology Lecturer, University of Manchester
Guy Makin trained in Paediatrics in Bristol and Sheffield, and did a PhD in Cancer Biology at the University of Manchester. He has been a Clinical Senior Lecturer in the Institute of Cancer Sciences and Honorary Consultant Paediatric Oncologist at Royal Manchester Children's Hospital since 2001. He is a member of the National Cancer Research Institutes Children's Cancer and Leukaemia group, as well as the neuroblastoma and new agents sub-groups, and the national lead for the Paediatric Network Experimental Cancer Medicines Centre.
His research interests are in the effects of hypoxia and the microenvironment on tumour response to anti-cancer drugs, development of novel anticancer approaches, including better in vitro models of tumour drug response, and more recently in cellular therapy approaches to solid tumours.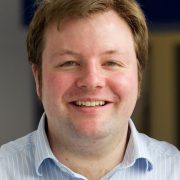 Dr Andrew Prayle
Clinical Assistant Professor at the University of Nottingham
Dr Andrew Prayle is a paediatrician at Nottingham University Hospitals NHS Trust.  He graduated from the University of Nottingham (BMedSci, BMBS) in 2003 and returned there to undertake a NIHR funded Doctoral Research Fellowship, and had his PhD in cystic fibrosis awarded in 2014.  Subsequently he undertook a NIHR Clinical Lectureship, developing lung MRI imaging in children, specifically working on measurement of lung development and infection.
Andrew is currently working on the development of upright MRI systems for lung health assessment, and is leading on the ImaginAT study, which is assessing lung health in children with A-T, with a goal of developing methods which will be useful when deciding on care in the clinic, and also when planning clinical trials.  In his clinical work, he works in paediatric intensive care and transport, and he is developing a regional advanced lung function testing hub.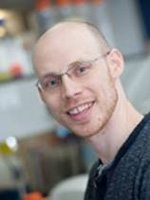 Professor Grant Stewart
Professor of Cancer Genetics, School of Cancer Sciences, University of Birmingham
Grant Stewart received his first degree in Cellular and Molecular Pathology at the University of Bristol (1996). He subsequently joined the laboratory of Professor Malcolm Taylor at the University of Birmingham to do a Ph.D. studying the heterogeneity of Ataxia-Telangiectasia (A-T), and the role of the ATM (Ataxia-Telangiectasia Mutated) gene in sporadic leukaemia. During the course of his Ph.D., he identified mutations in DNA double strand break (DSB) gene, hMRE11, and also contributed to the development of a syndrome similar to A-T (A-T-like disorder or ATLD).
He moved in 2002, with a European Molecular Biology Organisation (EMBO) Long Term Fellowship, to the laboratory of Professor Stephen Elledge at Baylor College of Medicine (Houston, Texas). Whilst at Baylor, he identified a novel DNA double strand break repair protein called Mediator of DNA Damage Checkpoint 1 (MDC1) and demonstrated it played a role in recruiting other DSB responsive proteins to the sites of DNA breaks to facilitate repair and cell cycle checkpoint activation.
In 2005 he moved back to the University of Birmingham with a CR-UK Career Development Fellowship to start up his own laboratory. He currently continues his research with a Senior CR-UK Fellowship that he received in 2011. His research lab centres on understanding how cells coordinate the relocalisation of repair/checkpoint proteins to the sites of DNA damage and how defects in this pathway contributes to the development of human diseases including A-T and cancer.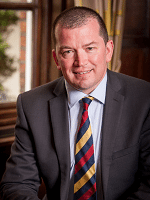 Dr Mark Toms – Chair
Chief Scientific Officer and Medical Director, Novartis UK and Ireland
Mark Toms graduated from Sheffield University Medical School in 1997 having been sponsored through some of that time by the Royal Army Medical Corps. After his pre-registration year and some military medical training, Mark spent 2 years as a Regimental Medical Officer, before commencing clinical training in the Specialty of Anaesthesia and Intensive Care Medicine. At the end of his short service commission, he continued his specialty training in the National Health Service on the south coast of England. In 2006 Mark left the NHS to develop a career in Pharmaceutical Medicine. He has worked in a succession of medical affairs roles in large Research and Development based Pharmaceutical companies; in which he has lead medical strategy for a variety of therapy areas and managed functions such as Pharmacovigilance, Regulatory Affairs, Medical Information, Medical Governance and Clinical Trial Operations.
Mark is a trustee on the board of the charity enabling a clear line of communication between the recommendations and advice of the RAC and the board of trustees.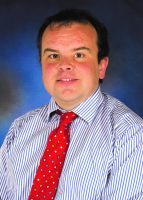 Dr Alastair Wilkins
Reader in Neurology, University of Bristol and Consultant Neurologist at Frenchay Hospital, Bristol.
Alastair Wilkins is Reader in Neurology at the University of Bristol and Honorary Consultant Neurologist to North Bristol NHS Trust. He graduated in medicine from the University of Cambridge and carried out his PhD in the same university. He has research interests in the mechanisms of tissue repair in multiple sclerosis, genetic ataxias and related neurodegenerative disease.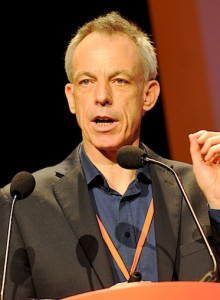 Professor Matthew Wood
Professor of Neuroscience and Deputy Head of the Medical Sciences Division at the University of Oxford
Professor Wood directs the Laboratory of RNA biology and Neuromuscular Disease investigating development of RNA-based medicines for neuromuscular disease focusing on the development of advanced generation antisense oligonucleotides for Duchenne muscular dystrophy and related neuromuscular conditions. He is currently Director of MDUK Oxford Neuromuscular Centre and Director of the Oxford Rare Disease Centre. He has pioneered the development of novel delivery systems including peptide and exosome-based technologies for the targeted delivery of macromolecular biologics, including oligonucleotides, to tissues including the brain. He is the founder of the biotech spin-outs Evox Therapeutics (developing therapeutic exosome technology) and PepGen (developing peptide based drug delivery technology), is an advisor to numerous research funding agencies including the UK Medical Research Council and is a director of the University of Oxford's technology transfer organisation, Oxford University Innovation.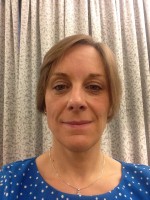 Dr Kathryn Johnson
Consultant Neonatologist and Research Lead
Kathryn is a neonatal paediatrician working at the Leeds Teaching Hospitals NHS Trust. The Neonatal Service in Leeds is one of the busiest in the country with 55 beds including 15 intensive care cots. The service provides care to infants with surgical, cardiac, neurosurgical, renal and hepatic conditions including many with rare congenital abnormalities or diseases.
Kathryn  is a member of the Scientific Advisory Committee for the rare disease patient network Findacure and has a long standing interest in neonatal/paediatric rare disease. She is committed to supporting research into such conditions with the ultimate aim of improving the lives of babies, children and families. She has a strong research delivery record within the neonatal service and as an executive committee member for the British Paediatric Surveillance Unit has a unique experience and insight into surveillance for paediatric rare disease. Kathryn's role as Scientific Advisor is to help Action for A-T manage our research grants by monitoring the progress and outcomes of the projects we fund.
LAY MEMBERS
Lay members on the committee do not judge the science of research projects. They assess the importance and impact of the project from a patient representative perspective. They provide viewpoints on proposed research applications in relation to the perceived impact of A-T and the potential benefit for those affected by A-T and their family.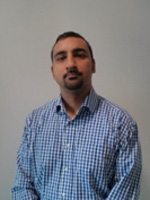 Mr Amandeep Sharma
Patient representative
Amandeep Sharma studied at the University of Leicester and Loughborough University and has a BSc in Biochemistry and an MSc in Information Technology. He works at a large Computer Services company in a Project Management role.
He lives in Leicester and has three children, his two daughters have A-T. He is a patient representative and advocate. He lives with the effects of the condition on a daily basis and knows what the needs are of those who have A-T.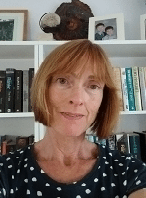 Mrs Clare Gallagher
Patient representative
Clare Gallagher lives in Nantwich, Cheshire and is the parent of Jenni, who sadly died in January 2016, aged 12, from an infection following her final course of chemotherapy treatment for Non-Hodgkinson's Lymphoma of the Liver. Jenni had Classic A-T and prior to her developing cancer had been relatively well (Clare has three other older children unaffected by A-T)
Clare had been working as a part-time post 16 Teacher and Careers Adviser until Jenni's final illness in July 2015, when she left work to care for her daughter. Since Jenni's death, Clare has been volunteering for two local charities and working one day a week at Reaseheath College as a Careers Adviser. She is very passionate about finding treatments or hopefully, one day a cure for this cruel and devastating condition. Because of her own experiences, she is especially keen to see new treatments and support services developed for the children and young people with A-T and their families.