WE ARE ACTION FOR A-T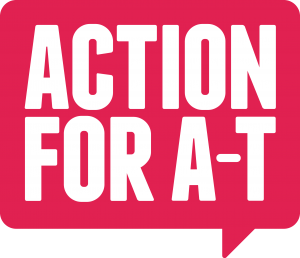 OUR MISSION
To fund medical research to speed up the process of identifying a cure for Ataxia Telangiectasia (A-T) or treatments that delay or prevent the disabling effects of this devastating childhood condition.
OUR VISION
A future where the effects of A-T are minimised.
We passionately believe that with increased funding and continued global and collaborative effort, effective treatments for A-T will be developed and the lives of those affected will be changed.
OUR FOCUS
We provide a dedicated funding stream for medical research. Our sole focus is to raise funds for this purpose; as well as working to drive research and awareness of A-T. Over the last few years, we have become the leading charitable funders of A-T medical research in the UK.
WHY WAS ACTION FOR A-T ESTABLISHED
Anyone who has a child diagnosed with Ataxia Telangiectasia (A-T) realises immediately and agonisingly that their lives will be changed forever and that the future holds a number of very difficult challenges for their child both physically and emotionally. Founded in January 2012 by parents of a child diagnosed with A-T, Action for A-T understand what that feeling is like and is committed to making a difference to those affected by funding high quality medical research.
In the UK,  research funding for A-T is extremely limited so Action for A-T was established to increase investment in A-T research and raise awareness of the condition.
Click here to find out more about our research.
WHO ARE ACTION FOR A-T?

Action for A-T is every single one of you that donates your time or money to support our mission. If you're stuck for fundraising ideas or are looking for inspiration as to how you can support us then watch this video featuring some of our incredible supporters – thank you all. We are Action for A-T.