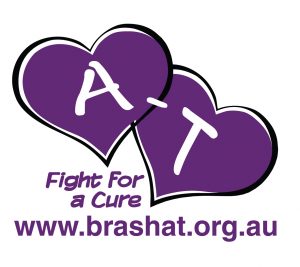 Action for A-T strongly believes that there are many opportunities to further the search for a treatment or cure for A-T through working with other like-minded organisations that may have overlapping aims or objectives to our own.
We have significantly increased the amount of research taking place in our short history, but there is only so much we can achieve with our limited funding capabilities. To this aim, we actively seek out collaborative funding partners to help speed up the process of finding a therapy or cure for A-T.
Over the years we have partnered with a variety of organisations including the A-T Society, Sparks and Action Medical Research in the UK and the A-T Children's Project in the United States. This has helped to increase the overall investment in A-T research and provide a continuous source of funding to the A-T research community.
We are delighted to announce our latest collaborative partnership with the Australian charity, BrAshA-T Ataxia-Telangiectasia. Through working together, our two charities believe more can be achieved to help develop treatments and work towards a cure for A-T.
BrAshA-T was founded in 2007 by Sean and Krissy Roebig from Brisbane (Australia) after two of their young children, Brady and Ashleigh, were diagnosed with A-T. Determined to do something about their situation, the Roebigs created the charitable foundation called BrAshA-T to raise money to support research into finding a cure and as a means for creating a support network for other families dealing with A-T.
Initially, both charities will join forces to fund two new UK based research projects in 2018 with a view to developing their ongoing collaboration in the fight for a cure for A-T.
https://actionforat.org/wp-content/uploads/2018/02/A-T-logo_fight_for_a_Cure_1-2.jpg
1051
1181
Sean Kelly
https://actionforat.org/wp-content/uploads/2016/01/action-for-at-logo.png
Sean Kelly
2018-02-13 10:51:57
2018-03-01 10:55:52
New Collaborative partnership with BrAshA-T Ataxia-Telangiectasia