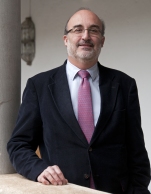 Research Project Information
Principal researchers: Professor Ignacio Molina
Institute: University of Granada, Spain
Grant award: £80,200 – Funded in partnership with Sparks & A-T Society
Project completion date: May 2015
Project Overview
Ataxia Telangiectasia (A-T) is caused by a fault in a gene called ATM (Ataxia Telangiectasia Mutated). Unfortunately, no effective treatment is currently available and present medication only alleviates symptoms of the disease. However, recent advances in gene therapy may provide promising opportunities for treating A-T patients.
Gene therapy is an experimental technique that involves replacing a faulty gene within a cell with a correct version. Previous attempts to apply gene therapy to A-T patients have been hampered by the large size of the faulty ATM gene. However, the methods used to introduce a foreign gene into defective cells have now improved; meaning the application of gene therapy to A-T patients is becoming a possibility.
Project Outcome
Professor Ignacio Molina and his research team aimed to assess the feasibility of using gene therapy to treat A-T patients, using a new gene delivery method. The main aim of the project was to insert a correct version of the ATM gene into patient's cells using a biological delivery system, called a lentiviral vector. Once the gene was introduced, they looked at the cells to check whether normal functions were restored. Remarkably, experimental results indicated that, for a significant proportion of cells, the functional defects associated with the faulty ATM gene were greatly improved. For instance, treated cells began to produce appropriate amounts of ATM protein, which is crucial to repair DNA damage. It is known that A-T results in cells having a reduced capacity to repair DNA damage and consequently extreme sensitivity to radiation. However, the survival rate of treated cells after exposure to high intensity gamma radiation was 83 %, compared to only 21 % for untreated cells.
Publications
The following articles have been published since the grant end date.
Pineda de las Infantas, MJ, Torres-Rusillo, S, Unciti-Broceta, JD, Fernández-Rubio, P., Luque-Gonzalez, A., Gallo, MA, Uniciti-Broceta, A., Molina, IJ, Diaz-Mochon, JJ. Synthesis of 6,8-9 Poly-substituted Purine Analogue Libraries as Pro-Apoptotic Inducers of Human Leukemic Lymphocytes and DAPK-1 Inhibitors. Organic & Biomolecular Chemistry, 2015, 13, 5224-5234
Fernandez-Rubio, P, Torres-Rusillo, S., Molina, IJ. Finely regulated expression of murine CD40L by a lentiviral vector transcriptionally targeted through its endogenous promoter. The Journal of Gene Medicine, 2015, 17 (10-11-12), 219-228
What Next?
The research findings provide compelling evidence that treatment of A-T with gene therapy is feasible. Future work by the research group will focus on optimizing this technique. This is an important first step towards achieving the goal of starting a clinical trial in patients.
---
https://actionforat.org/wp-content/uploads/2015/05/Prof_Molina.jpg
194
151
@framework
https://actionforat.org/wp-content/uploads/2016/01/action-for-at-logo.png
@framework
2015-05-15 11:49:29
2019-11-27 11:44:33
Gene therapy for the treatment of Ataxia Telangiectasia