MEET THE TEAM
Action for A-T is governed by a Board of Trustees and the the day-to-day operations are carried out by the Chief Executive and a small dedicated team.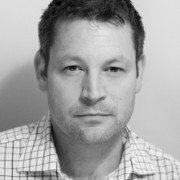 Toby Read – Action for A-T Chairman
Toby is a Vice President at AXIS Specialty Insurance in London and is a qualified solicitor (non-practising) and Chartered Insurer. Toby and his wife Emily founded Action for A-T in 2011.
Toby's spare time is spent either trying to keep up with his four young children, joining teams undertaking challenges in aid of Action for A-T or enjoying a nice glass of Red Wine.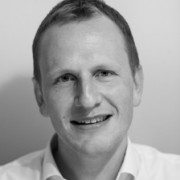 Will Rowberry BA, FCA – Action for A-T Treasurer
Will is the Chief Commercial Officer at Cleveland Clinic London, part of the Cleveland Clinic healthcare system, one of the leading providers of specialised medical care in the world. A qualified Chartered Accountant, Will also has extensive finance experience from roles in both the private and public sector.
Will is married to Amy, has three children and has been a keen supporter of Action for A-T since it was founded. In his spare time, he enjoys running and cycling in the Kent hills, in permanent training for family life and the next A-T challenge.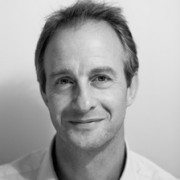 Chris Askew – Trustee
Chris is Chief Executive of Diabetes UK, and was previously Chief Executive of Breakthrough Breast Cancer up to its point of merger in 2015. Prior to that he held senior fundraising positions at various charities having moved into the charitable sector in 1997. Chris sits on the steering board of the National Diabetes Prevention Programme and represents Diabetes UK within the Richmond Group of the ten major health charities.
He previously chaired the Department of Health's Breast Cancer Working Group and sat on the national Cancer Outcomes Strategy Implementation Advisory Group and the NHS National Stakeholder Forum. Chris is married to Liza and has two children, Daisy and Sam, and lives in Haslemere.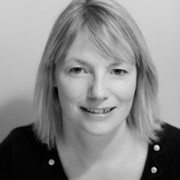 Emily Read – Trustee
Emily worked as a Regional HR manager at an investment bank before launching her own Human Resources Consultancy Company in 2007. She co-founded Action for A-T with her husband Toby in 2011.
Her HR business, charity work and four young children leaves little in the way of spare time but she is always on the look out for new adventures to enjoy as a family.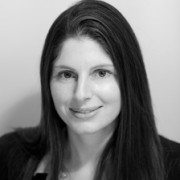 Maria Leonard – Trustee
Maria is a qualified solicitor who currently acts as an education rights advisor for the National Autistic Society. Prior to that she spent 10 years working in the city advising on corporate real estate transactions. Maria was one of the founding trustees of Action for AT and a member of the charity's Medical Advisory Trustee Group. She was drawn to the charity by the passion and dedication of those involved and the very real opportunity the charity has to make a difference to those affected by A-T.
Maria is an enthusiastic runner which helps to keep her sufficiently fit (and sane!) to herd her three children and husband, Chris.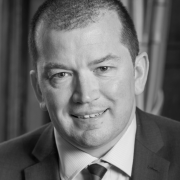 Dr Mark Toms – Trustee
Mark Toms graduated from Sheffield University Medical School in 1997 having been sponsored through some of that time by the Royal Army Medical Corps. After his pre-registration year and some military medical training, Mark spent 2 years as a Regimental Medical Officer, before commencing clinical training in the Specialty of Anaesthesia and Intensive Care Medicine. At the end of his short service commission, he continued his speciality training in the National Health Service on the south coast of England.
In 2006 Mark left the NHS to develop a career in Pharmaceutical Medicine. He has worked in a succession of medical affairs roles in large Research and Development based Pharmaceutical companies; in which he has lead medical strategy for a variety of therapy areas and managed functions such as Pharmacovigilance, Regulatory Affairs, Medical Information, Medical Governance and Clinical Trial Operations. As Chief Medical Officer in a genomics company, Mark is working on the development of Genomic prevention as a part of population health and individual care strategies, and helping apply genomic technology to drug discovery.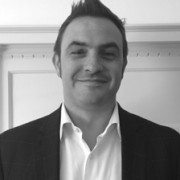 Tom Shillingford – Trustee
Tom is a dual-qualified lawyer, being admitted to practice both in the state of Victoria, Australia and in England & Wales. He has worked in the pharmaceutical industry for over 10 years and is now General Counsel for a diversified bio-pharmaceutical company based in Madrid.
Tom spends most of his free time with his family (lovely wife, three girls and a boy) and enjoys travelling, running, mountain biking and snowboarding.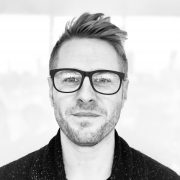 Joseph Frost – Trustee
Joe is Senior Design Manager at Apple working across their International products. Prior to that he has spent his entire professional career working on multiple media publications from The Times, Virgin Radio, Talksport, GQ, Maxim and NME, delivering digital and print products.
He keeps active by taking on various charity challenges and has completed many events from marathons to 100kms. Between work and a busy family life raising three children, what little spare time there is left, is either spent running, eating a lot after running, planning the next family trip or playing in a (deeply average) band.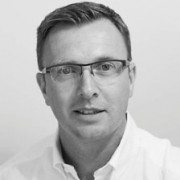 Sean Kelly MSc, MinstF (Cert) – Chief Executive
Sean was appointed as Chief Executive of Action for A-T in May 2014. Prior to this, he was Director of Fundraising at Sparks charity where he worked in a variety of roles over 13 years. He has an MSc in Charity Resource Management and is a certified member of the Institute of Fundraising.
Prior to embarking on a career within the charitable sector, Sean was a PGA qualified Golf Professional and spent a number of years in Dubai where he met his wife, Sian. They now live in Epsom with their two children and all enjoy walking, cycling and spending time with friends.
To contact Sean, please email sean.kelly@actionforAT.org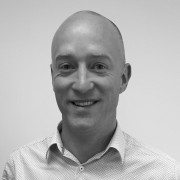 David Barker – Head of Fundraising
David joined Action for A-T in March 2016.  Before joining the charity he spent over 12 years with Sparks Charity raising funds for pioneering children's medical research.  Most recently as Director of Events running a portfolio of Celebrity Golf, Challenge & Special Events in both the UK and abroad.
He lives in Epsom with his wife and two children, is a keen single figured golfer and enjoys participating in various sporting challenges including cycling and running events.
To contact David, please email david.barker@actionforAT.org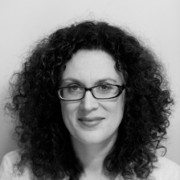 Tania Wheeler – Research Manager
Tania was appointed in October 2013, having previously acted as a trustee for the A-T Society. Before transferring her skills to the charity sector, she worked for a multi national petrochemical company for a decade in a number of managerial roles. She brings strong skills, knowledge and a passion to contribute to the A-T cause to her role.
She is married to Andy and has four children. Her interests are cooking, planning things to do as a family and looking at what fundraisers she can rope her tired friends into!
To contact Tania, please email tania.wheeler@actionforAT.org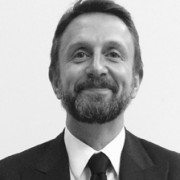 Neale Sterio – Finance & Communications Administrator
Neale started volunteering for Action for A-T in July 2014, during a sabbatical from his former career as a bond broker. After 24 years in the City, he decided to change career permanently. Following further volunteer roles at Macmillan Cancer Support and the Bobby Moore Fund, he joined the charity on a part-time basis in May 2015.
Neale's free time is taken up following his love of sport, music and walking his dog. Very occasionally he can be persuaded to run or hike, especially for a good cause.
To contact Neale, please email neale.sterio@actionforAT.org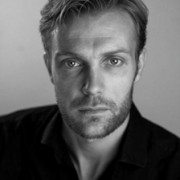 Chris Stanton – Action for A-T Fitness Professional
Chris is an Actor and Personal Trainer. He was first introduced to Action for A-T in 2012 when he participated in a cycling challenge in the Alps 'Riding The Giants". His love of cycling developed and in 2013 Chris cycled to Paris in 24 hours and then completed a gruelling Double Ironman in Dorset for which he is now the Course Record Holder, all for Action For A-T. He wanted to share his experiences and professional expertise to help other people achieve success in their chosen challenges.
Chris's reason for choosing Action for A-T stems from the spirit and determination that often children with A-T show in the face of their deteriorating physical ability. He is now looking for his next challenge and will continue to raise awareness for the charity with the continued support of his girlfriend, Kerry. Chris has supplied his training advice and nutrition tips on a voluntary basis for Action for A-T fundraisers to follow and also a fantastic training app 'AbsBuddy' which is available on the iTunes App Store.