APPLY FOR A RESEARCH GRANT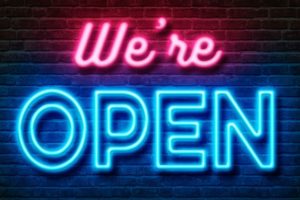 Our 2021 grant round is open:
Action for A-T and BrAshA-T are inviting funding applications for research into Ataxia-Telangiectasia.  Applications are invited for high quality research projects that have the potential to lead to treatments and cures for Ataxia-Telangiectasia.
Researchers who would like to enquire about submitting a grant application should email a brief summary of their proposed study including the aim of the work, potential clinical application and how it fits our research strategy (http://actionforat.org/research/our-research-strategy/).  Please send the email to info@actionforAT.org
If the proposed research is within remit, researchers will be invited to submit a full research grant application and provided with further information.
Guidance for Applicants:
Applications are encouraged for short term project grants (up to 3 years in duration) for a maximum award of £150,000 (to cover a research post, consumables, and essential equipment).  Please note we will not consider funding applications concurrently submitted to other funding bodies, grants for further education, eg MSc/PhD and course fees, travel grants and any indirect costs.
The deadline for submission of full applications is Monday 3rd of January 2022.
Please note, we will always confirm receipt of applications.  If you have applied for funding but not heard from us within 48 hours, please get in touch to ensure we have received the application.
Grants will be awarded within 4 months of the closing date.
Peer review – how your application will be judged:
All applications are assessed by peer review. Firstly, by independent external referees with expertise in the field of A-T and/or with expertise in the research area proposed, and then by Action for A-T's Research Advisory Committee.  The Research Advisory Committee recommends the grants most likely to deliver and we pride ourselves that our research is of a high standard as judged by a robust peer review process.
Action for A-T will manage this grant round on behalf of both charities.  Action for A-T is a member of the Association of Medical Research Charities (AMRC) and has been awarded a best practice certificate for peer review and research management. The AMRC is a membership organisation of the leading medical and health research charities in the UK. www.amrc.org.uk