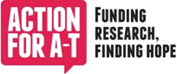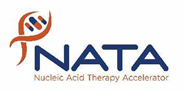 Post-Doctoral Career Development Fellowship
The 2022/23 Fellowship scheme is now closed.
The Action for A-T and MRC Nucleic Acid Therapy Accelerator (NATA) Career Development Fellowship is a 2-year programme with associated funding of up to £250,000.  The purpose of the Fellowship is to support post-doctoral scientists to become independent group leaders and drive high quality research in Ataxia Telangiectasia (A-T). Our aim is to fund individuals that show promise/scientific plans that will drive them towards a more independent position in the future in the field of A-T.
To be added to our mailing list so that we can keep you informed about all future funding opportunities, please contact tania.wheeler@actionforAT.org