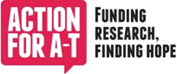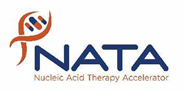 Post-Doctoral Career Development Fellowship
The Action for A-T and MRC Nucleic Acid Therapy Accelerator (NATA) Career Development Fellowship is a 2-year programme with associated funding of up to £250,000.  The purpose of the Fellowship is to support post-doctoral scientists to become independent group leaders and drive high quality research in Ataxia Telangiectasia (A-T). Our aim is to fund individuals that show promise/scientific plans that will drive them towards a more independent position in the future in the field of A-T.
Funds will cover the Fellow's salary, support staff costs and project running costs.  The successful applicant will have the opportunity to spend time working with the MRC NATA Hub (Harwell) and leveraging facilities on the Harwell Campus.
Candidate criteria
To be considered for a Fellowship you must:
Have a PhD in a relevant discipline
Be an established post-doc (e.g. 3 years+)
Be hosted by a UK institution and with evidence of support; the fellowship could also enable successful candidates to move to a new host institution
Have a clear concept for a project based on the criteria
Be a highly motivated self-starter with excellent communication skills. You do not need to have any previous experience of A-T research; however, an interest in pursuing a future career in A-T research is desirable.
Project criteria
To be considered for a Fellowship the project should be focused on the use of nucleic acid-based approaches to help understand the underlying biology of A-T and/or to develop new methods of treatment. For example, this could include:
nucleic acid therapies (NATs) for the management or treatment of A-T
the development of "read-through" therapeutics for patients with premature STOP codons
novel delivery mechanisms for the targeting of nucleic acid therapies to tissues affected by A-T
the regulation of the ATM pathway using NATs to understand DNA repair mechanisms and susceptibility to cancer
We are particularly interested in applications that focus on inter-disciplinary research.
Please note that we will not fund university indirect costs.
To apply or enquire further please contact tania.wheeler@actionforAT.org
Application process – Timeline
Monday 14th November 2022 – call opens.
Monday 9th January 2023 16:00 CLOSING DATE – for preliminary applications.
Monday 23rd January 2023 – shortlisted candidates notified and invited to submit full project application.
Monday 6th March 2023 16:00 CLOSING DATE – for full applications.
End of March 2023 – candidates invited for Interview and to present their project in full to the committee.
April 2023 – Fellowship candidates notified of outcome.
You will be judged against criteria used in the MRC national competition for Fellowship. The committee will use the scoring matrix for fellowship panels. Proposals are ranked by their median score. Additional consideration will be used should there be proposals attaining the same score (the committee will look at quality, likely impact and fit to both the MRC NATA and Action for A-T's strategic priorities).