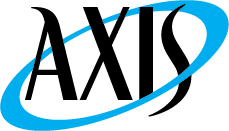 Action for A-T are proud to be working with Axis to build a program of inspirational and exciting money raising opportunities for London staff to support throughout 2018/19.
The charity was founded by AXIS Underwriter Toby Read and his wife after learning of their daughter's diagnosis of the incurable life limiting childhood brain condition called Ataxia Telangiectasia (A-T).  The charity funds medical research in a quest to find a treatment or cure for the condition. For an overview of Action for A-T and the families who look to us for hope, watch either of the short films below.
Throughout the partnership, there will be numerous engagement opportunities for Axis employees and clients and a variety of events to suit everyone. To find out more about each activity or to get involved and help raise much needed funds for A-T research, click on one of the links below.