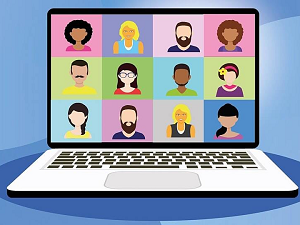 Following the success of the previous "Spotlight on A-T" events, Action for A-T and the members of the A-T Alliance our delighted to be staging this family focussed webinar event again in 2023. Hosted by broadcaster and journalist Naga Munchetty and Dr Mark Toms, the webinar will bring together various members of the international A-T research community to discuss their latest research studies and answer any related questions from the viewing audience.
The webinar will be broadcast using the Slido platform which can be accessed using a browser and does not require any downloads. Participants will be sent a dedicated link a few days before the event and will have access to a recorded version of the webinar post event.
Confirmed Speakers
Dr Rita Horvath and Dr Anke Hensiek – University of Cambridge, United Kingdom
Dr James Dixon – University of Nottingham, United Kingdom
Professor David Coman – Watkins Medical Centre, Queensland, Australia
Professor Tanya Paul – university of Texas, USA
Professor Ignacio Molina – University of Granada, Spain
Guenter Janhofer – Erydel, Milano, Italy
Key Information
Date: Monday 27th March
Timings: 16:00 – 18:00 (GMT+1)
Location: Online
Cost: Free
Click on the button below to secure your place.