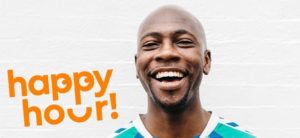 In line with Stoptober we are asking you to take on a personal challenge for one hour or more in support of Acton for A-T.
The challenge can be anything with the overall aim of cheering yourself or someone else up – instead of doing something unhealthy for the body or mind. Challenges can include anything from running, climbing stairs, baking, gardening, dressing up, walking outside in nature, quitting smoking and donating the money or litter picking and running fitness classes.
We ask you to pass the hour on to friends and family and take on challenges for an hour each week in October.
Make a donation, or create a fundraising page, all in the name of making yourself of someone else smile, and helping those living with A-T while you do it.